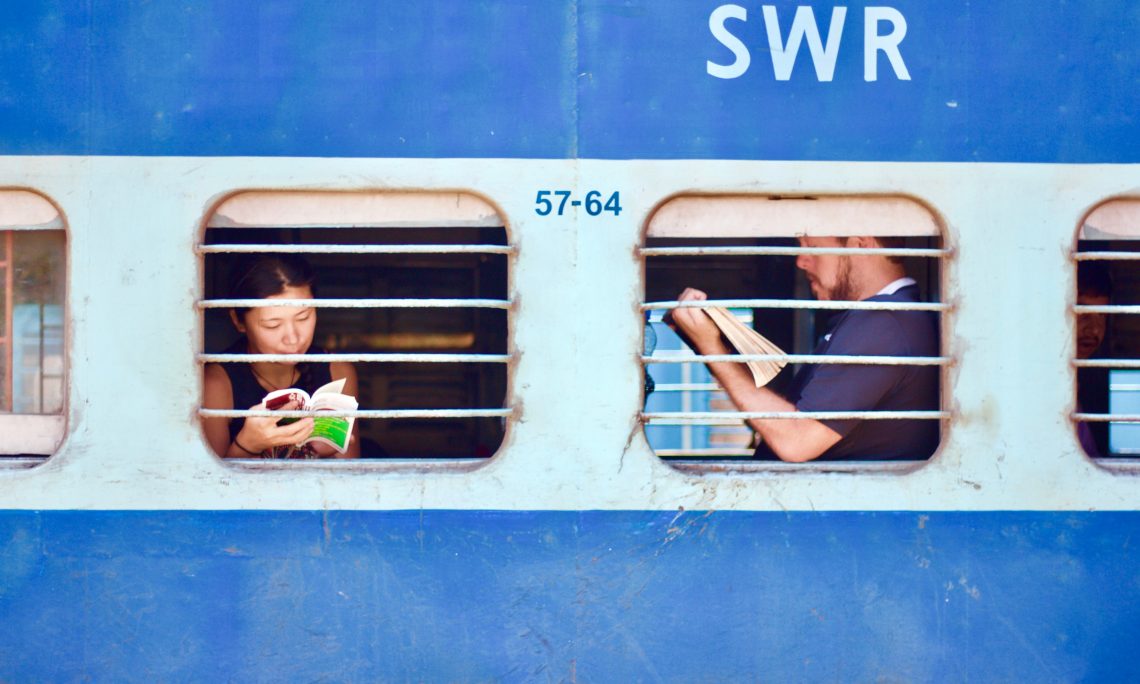 Best Travel Books To Understand A Country
What are the best travel books?

The best travel books are the ones that make you feel like you are already there, even if your only sitting on the train. A good travel book helps you understand the place, the people, the culture without actually going there. But for those of us that do like to go there and travel to new places, travel books are a great place to start your research and inspire new adventures!
I am an avid reader and great travel books help pass the time on those long haul trips. I love reading about a place on my way there so that I have a little reference point of what to expect. So if you are planning a trip abroad, want to better understand a culture, or just want to travel via paperback, this list is for you!
These are my favourite travel books that accurately capture the society and daily life of the people that live there. These have initiated new travels for me or made me feel a lot more connected to a place while visiting. It can also be fun to read a travel book of a place that you have already been, as you will recognize place names, get some of the local jokes and get to relive your adventures.
I will keep adding to this list as I continue to read good travel books, but this is what I have so far!
America
Into the Wild by Jon Krakauer – you have probably seen the movie, but the book is even more captivating and makes you want to get rid of all your belongings and live on the road.
Wild by Cheryl Strayed – Also another movie, and again the book is waaaaaay better! Especially moving for women and a good read for any hiking enthusiasts.
Cambodia
First they Killed My Father by Loung Ung – This is a tearjerker but the best recollection of the genocide that isn't a dry piece of history. It keeps your attention the whole time while explaining what life was once like in the country, and still is like today in the rural areas.
India
Ireland
The Rebels of Ireland & The Princes of Ireland – Ok, this may be historical fiction, but it's a great story of the Irish as a wild tribe and families throughout the country and brings to life all the Irish folklore that isn't noticeable in everyday Dublin life.
Nepal
Little Princes by Conor Grennan – I'm a sucker for anything humanitarian and this book tells the story of an orphanage in Nepal, and how they search the mountains to find their homes among stories of Nepalese life in Kathmandu and beyond.
Spain
Shadow of the Wind – An exciting mystery novel set in Barcelona, anyone who knows the city will enjoy it.
The Alchemist by Paul Coelho – A good reason why to travel and why to come home, not necessarily Spanish. A classic story of personal development and adventure.
Switzerland
Swiss Watching by Diccon Bewes – If you have ever spoken to a Swiss person or visited the country, you will enjoy this book. It explains all the novelties and oddities only found in Switzerland from the perspective of a British person.
Singapore
Crazy Rich Asians by Kevin Kwan – Yes, I know this is an easy read that you could bring anywhere, but it is fun to relive the places in Singapore and get a glimpse into Singaporean society, foods and slang.
I know there are a few classic travel books that I missed, but that;s only because I haven't read them yet! This list only includes books that I have read and visited the country to confirm they are accurate accounts of my experiences. I am sure not everyone will agree with my selection, but they helped me to get a better understanding of the place and enhanced my travels in the country. So I hope that they will do the same for you!
Let me know of any other books you think should be on my list in the comments below.