Paradise on Gili Air: The Wahah
If you haven't been to Indonesia, put it on your list. Lush tropical gardens, white sand beaches with crystal clear waters and fantastic local cuisine with all the comforts of Western culture and design. Bali is wonderful, but it's getting more and more crowded and developed, so if your heading to the South Pacific, make some time the visit the Gili Islands.
Exploring these 3 little islands, next to Bali is like being Goldie Locks and tasting porridge. The first island, Gili Trawangan is the largest and pretty busy with restaurants and nightlife. While Gili Meno, the smallest and least developed is almost too quiet. But Gili Air, the middle island is juuuuuust right, with a good balance of tranquility, nature and activities to make any kind of vacation that you are looking for. And The Wahah is at the centre of it all, literally.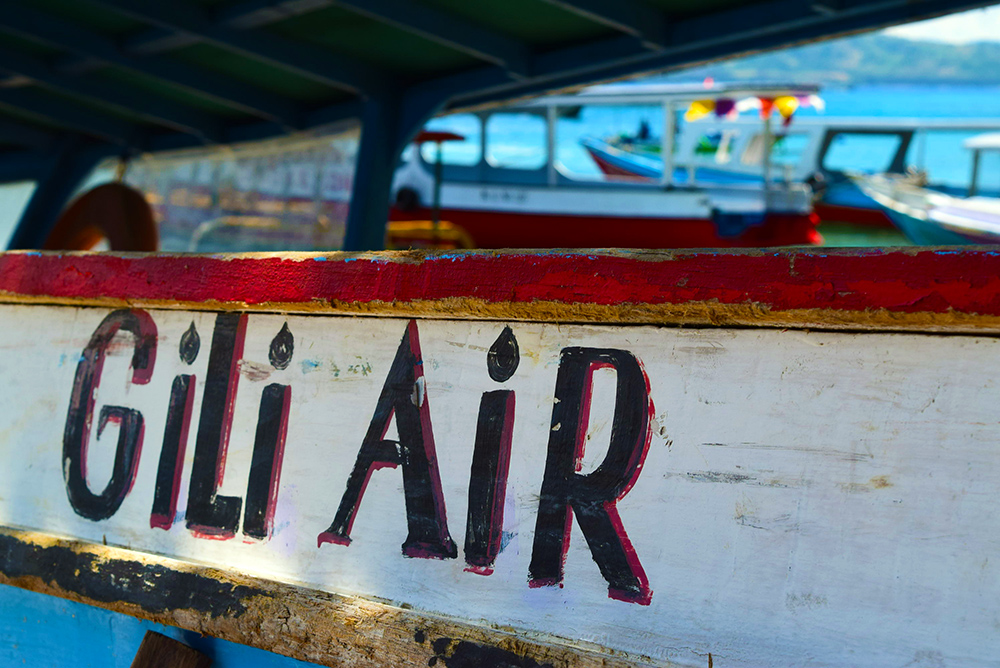 Gili Air is only 3km at its longest point and surrounded by beach, some of it still untouched while other areas built up with restaurants and bars. The reef is in swimming distance and the variety of yoga studios, healthy cafes and local warungs (restaurants) are all within walking distance. So being at the exact centre of the island gives you the perfect launch point for whatever you are looking for.
And The Wahah knows what your looking for: your own little oasis. As I arrived at Gili Air, the owner, Alex met me at the harbour and brought me and my luggage to the villas in a horse cart even though it's less than a 10 minute walk (I packed way too much!). Alex has been on Gili Air for over 10 years and knows how to make you comfortable to ensure you enjoy your stay. He gave me the tour of the property and I couldn't believe all the space there was. Entering the villas, you walk alongside bamboo and colourful plants, then as soon as you enter you are surrounded by beautiful old wooden structure filled with modern furniture and surrounded by even more lush vegetation… and a hammock to top it off, I am in heaven!
The Wahah consists of two very spacious private villas, each having 2 bedrooms with ensuites that can sleep 6 people. They are a unique combination of old Javanese houses that have been reconfigured into an open plan with modern amenities that suit the local climate. The main space spills out into the garden and private swimming pool so that you are essentially outside enjoying the tropics at all times. Even the bedrooms can open up to the garden if you like and the showers are open air (yet private) to take advantage of all the greenery and flora.
What sets the Wahah apart from the usual villa on the Gili Islands is the feeling of home you get. It's beautiful and contemporary, locally sourced and traditionally crafted, but when it comes down to relaxing, this feels more like a home than a rental unit. Having a large garden and private pool with the open concept living gives a lot of private space that feels like such a luxury when you are traveling. There's lots of space for kids to run around or to do yoga on the pool deck, and all the wood and vegetation gives it a warm and natural environment.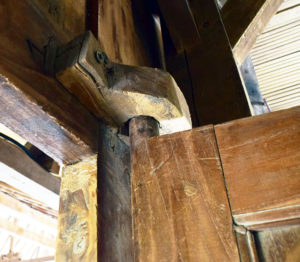 The Wahah are directly in the centre of the island so everything is just a few steps away. So if your are looking for your own slice of a tropical oasis for your next holiday, put The Wahah on your list as the heart of Gili Air, the not too big and not too small island getaway of Indonesia. The only thing about having such a peaceful accommodations is that you might not want to leave; book an extra day just in case!