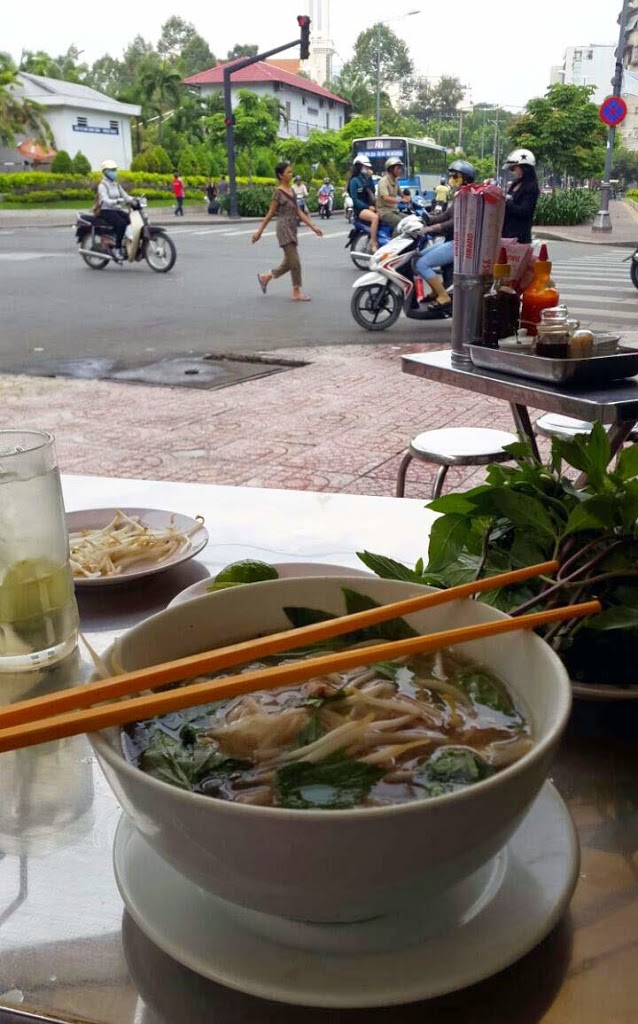 Hello Ho Chi Minh and see ya later Saigon, it was a quick trip for my first taste of Vietnam – only 3 days – but it wasn't difficult to immediately figure out why everyone raves about it. Just after passing the border from Cambodia into Vietnam, the differences were apparent, in the larger towns and buildings, busier and better road conditions and of course a new language, one that uses the roman alphabet. The largest city of Vietnam showed me what a south east Asian city could be and perhaps what Phnom Penh will be in the future. However during my short time there, we focused mostly on eating and drinking… which for once was local street food.
It wasn't the food that did it for me but the environment…. full of sounds to remind you where you are! Dishes clanking, roosters crowing, people slurping and of course a billion horns honking, but somehow it works and adds to the dining experience. We tried to eat as much pho and local cuisine as possible, even though we had no idea what we were really ordering. Pho (fuh) is a beef broth soup served with rice noodles and some kind of meat (I usually ask for it without) and a handful of bean sprouts and leafy herbs on top. You can add some spice or sauces if you like but the broth is what makes it, also its traditionally eaten at breakfast, so as you can tell from my picture, I am still waking up!
The lady serving us seemed to be used to travelers coming to her stall and actually tried to show us how to eat everything. After bringing us our dishes, she picked up the food with her hands and nearly put it in her mouth and chewed it for us, as if we didn't know where to put it! This was all done while she is yelling at us in Vietnamese, but it was a "loving yell" as our friend put it.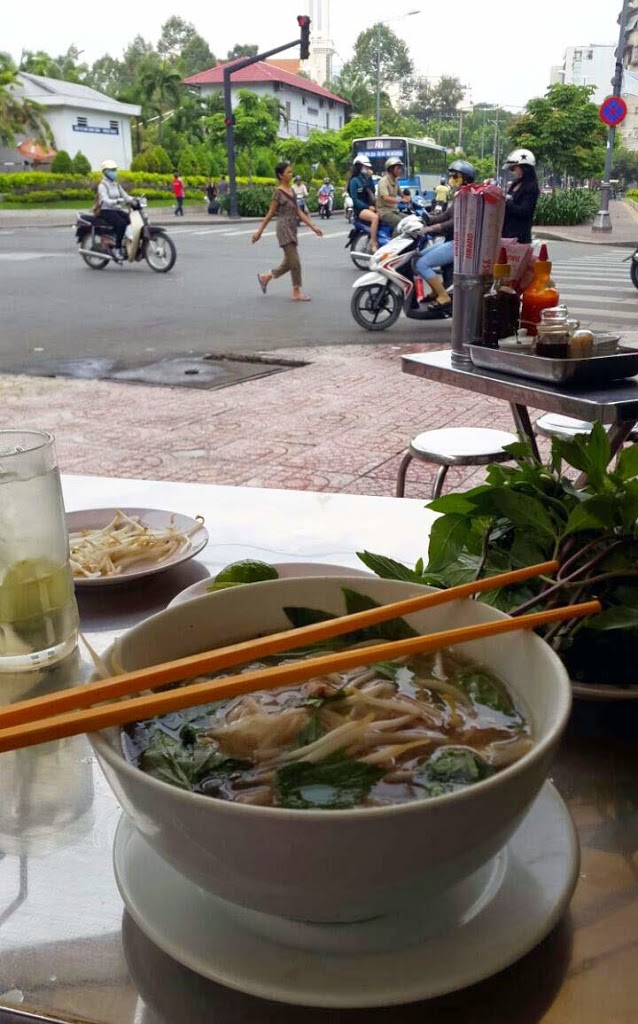 Overall, Saigon was a beautiful city with an amazing street food culture, as soon as I get back to Phnom Penh I will be looking for this kind of road side delicacy!