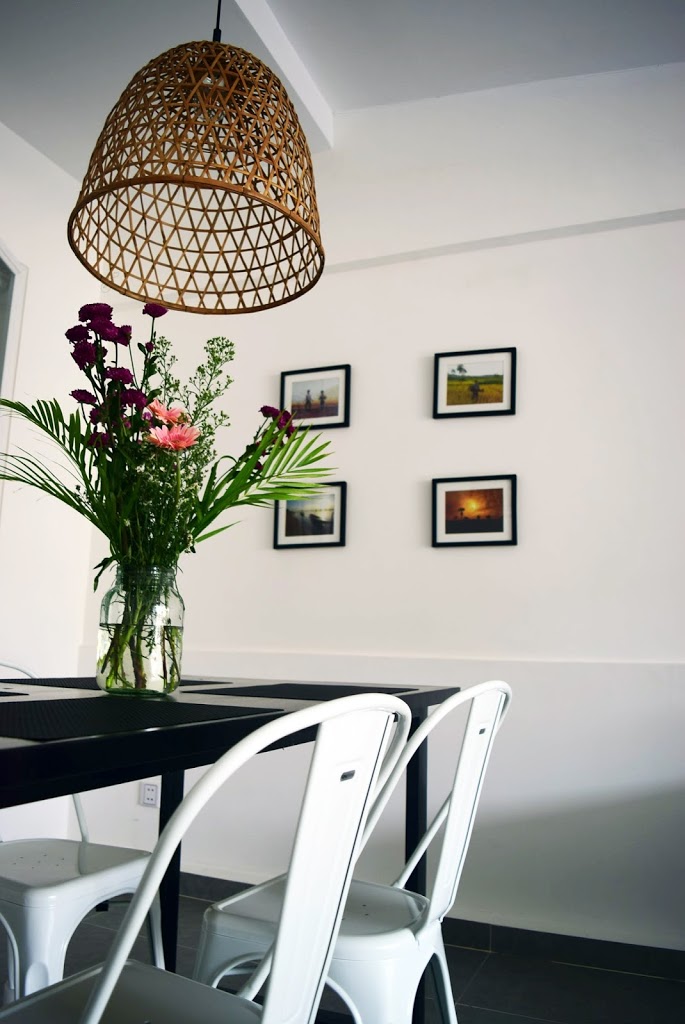 Cambodian Electricity Bills
I have been living in Phnom Penh a few years now and started to manage an apartment on Airbnb for my friend. I just took pictures and got it all set up on the website and it was immediately booked! I was so excited!!
The apartment is clean and ready to go but I wanted to make a nice first impression to get a good review, so I picked up some fresh flowers and went to check that the cleaner did a good job before meeting my first guest in a few hours.
As I entered the stairwell, I realized the light was off, and when I got inside the apartment, none of the electricity was working! Oh no, I dont know how to fix these things in Cambodia…. there are no websites I can go to or phone numbers to call…. so I started flicking all the switches and even found the breaker box and was scared of getting electrocuted but I flicked those switches too. Nothing worked so I went downstairs to see if I could find someone to help me.
(Keep in mind that this is a Tuesday afternoon and I am supposed to be at work! So I need to fix this ASAP)
Luckily on the sidewalk I find the Village chief, (Cambodia remember?!) and he speaks some English so he asked me if I paid the bill. Good question…. how am I supposed to know?? There were tenants in the apartment until last week so I never had to worry about it, but I did have an old bill in my bag (that was really lucky) and sure enough the electricity bill was due about two weeks ago so they probably shut it off. That means I will have to go to an office somewhere to pay and reinstate it.
Just remember this is Cambodia, you actually have to go do everything in person, and even when you find the right person, they pretend that they are not the right person. It was 4.30 and the office closed at 5pm and I had to be back to host an office event at 6pm. Good thing Phnom Penh is a small town and I had been to these offices before. I knew where the good parking lot was right next to the entrance and which building I had to go to since there are a few of these old decrepid post colonial ruins on the premises that I got lost inside a few months ago.
There are no signs or office names, so I just walked into one and started freaking out at a guy behind a desk in a concerned yet smiley kind of way (this seems to be the only way they will take you seriously) and he was surprisingly helpful. It was clearly not his job to solve my problems but he didnt seem busy so he brought me to an office where they printed the last bill that I hadnt paid all too quickly. Perfect, almost there! Then he says that I cant actually pay it there and have to go to a different electrical building maze…. and it also closes at 5!
It was now 4:45 and the next building was a 7 minute drive as per google maps. Unfortunately this is rush hour in Phnom Penh and the traffic is crazy. I swerve around as many tuktuks as I can on my scooter and arrive at this office and it is deserted, clearly closed early as the parking lot is empty. I go up the stairs anyways and there is a guy sitting there who asked what I need. I told him and he said, no we are closed you have to come back in the morning. Nooooooooo! My guest is arriving in one hour and I dont know what to do!!
If there's one thing I learned from living here, it is that there are no rules, even when they say there are rules, there arent. So I told him again that I need to pay my bill because I have no power, and then I said it again really sad just to make sure he understood. He just said "wait"….. this is good!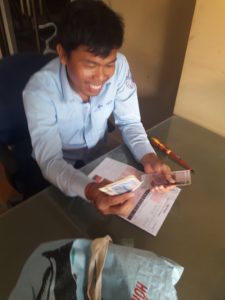 He came back with another man and said I can pay him and he will turn my electricity on at 7pm. "Woohoo, deal!" I just had to pay the bill, I hadnt looked at it yet or converted it to dollars, so I got out my calculator and it said around $50, that is a lot here. But he said no no, and then he calculated it to be $53! Since he was going to fix my problem on time I figured I shouldnt try to bargain, but then he added $2 more for service fee! I think that went right in his pocket but I was still happy to have it almost done as I counted out every last dollar in my wallet (they only take cash). Then I ask for a receipt and he says no, cannot…. uhhhh what? so I just pay you and hope that you come to my house later and fix it? Yep, that's how it works here.
So I just decided to take his picture with my money and bill and hope for the best, as I still had to get back to the office. I got back at 5:07, did my event, then he called me at 7pm to tell me the electricity is back on! Woohoo, I did it!! I went to pick up my guest who arrived an hour ago and I told him to go have a beer, but turns out that he was delayed and arrived at the same time I was pulling up.
It's funny how things turn out just fine when they seem so insurmountable at the beginning!