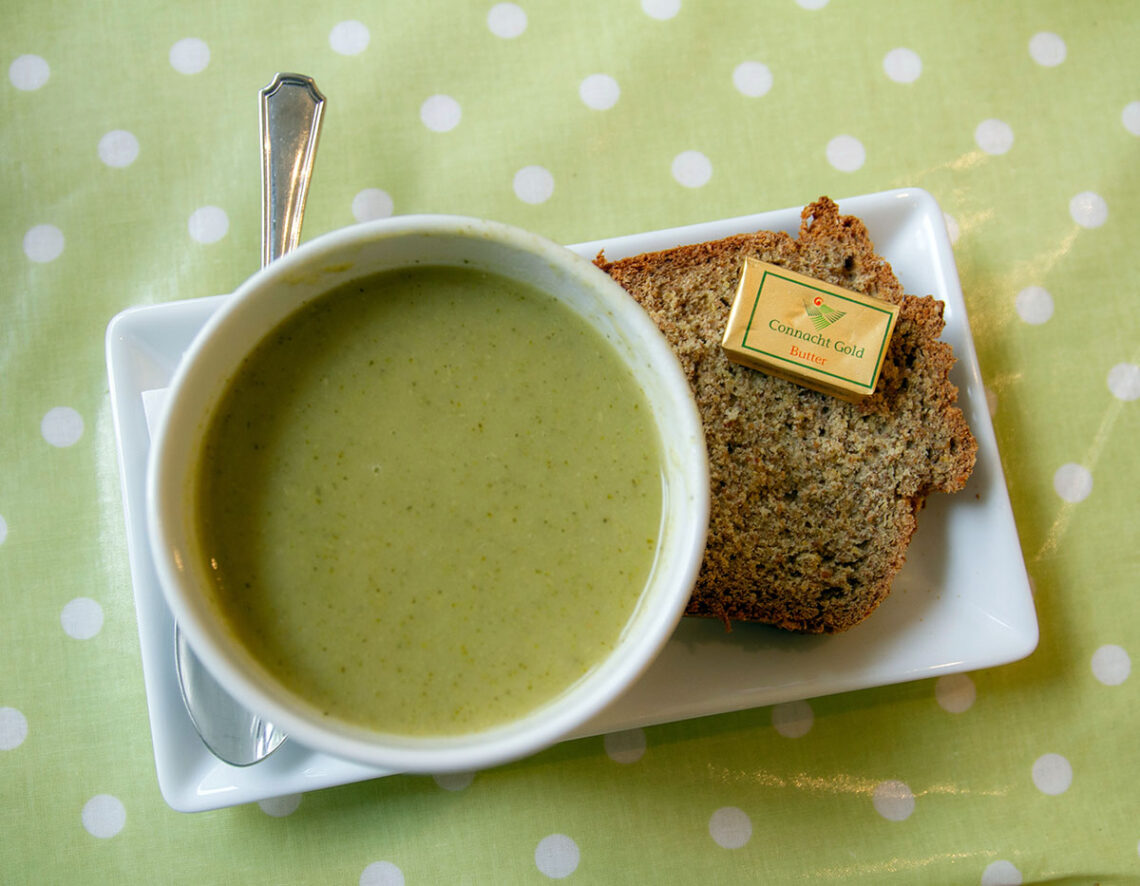 The Most Delicious Irish Vegetarian Food
Irish vegetarian food is not has hard to come by as you might think. Although Ireland has not traditionally been known to offer amazing cuisine for vegetarians, there are a few staple Irish items that are delicious and meat free. The following Irish vegetarian meals can be found throughout the country and in nearly every pub.

I have been visiting Ireland for decades and never had a problem finding fresh and delicious food as a vegetarian, and it has mostly been thanks to these Irish foods. Restaurants in Ireland are always providing greater vegetarian and vegan options , so the list of modern Irish plant based cuisine is always growing. 

Vegan Irish food is a little more difficult as the Irish love their heavy creams and butter, and add it to most recipes. Luckily the Irish potato is essential to most cooking and there is an endless variety of vegetarian Irish dishes to make with them. These are the best vegetarian Irish food that you have to try in Ireland.
Irish Vegetarian Food

Colcannon
Colcannon is more of a side, but such a delicious traditional Irish dish that every vegetarian should try it. Coming from the Irish word cál ceannann which means "white headed cabbage" it is a mixture of potatoes and cabbage. It has more of the consistency like mashed potatoes, and with cabbage or kale, herbs and cream and butter. It is healthy and filling and you will find it as a traditional side in most restaurants.
Irish Boxty
This dish is more common in the Northern midlands of Ireland, and the name is said to originate from arán bocht tí which translates from Irish to "poor house bread". Boxty is not a typical bread as it's main ingredient is potatoes (surprise!), but it is just as versatile. It is more like a potato pancake made from mostly potatoes then mixed with baking soda, buttermilk and flour. Boxty can be baked, boiled or fried which is the most common style, and can even be made into wraps or sandwiches. Traditionally you have a few boxty on your plate and it is topped with other savoury ingredients like chives and Irish cream, although now you can see them stuffed, rolled and piled with curries, fajitas or chocolate.

Vegan Irish Breakfast / Irish Stew / Shepherd's Pie
Everyone has heard of Irish breakfast which centers around sausages and bacon, or shepherd's pie made with lamb, or Irish stew with beef, well now many of these dishes are available to vegetarians. With the increase in vegetarianism there are many plant based substitutes, as well as traditional recipes that can be adapted to omit the animal products. I lump these together as they constitute adapting the authentic recipes, even though they can be just as good or better when made with lentils or beyond meats. More and more restaurants are offering vegan Irish food and they are still well worth a try.
Irish Cheese plate
Ireland has plenty of amazing cheeses, and they aren't all made with Guinness. A common dessert is a cheese plate in Ireland and these are where you will find some of the best local cheeses. Irish cheddar is popular as well as Galtee among kids, but my favourite is the Cashel Blue. The selection can be endless as every small village will produce their own version of hard, soft or stinky cheeses.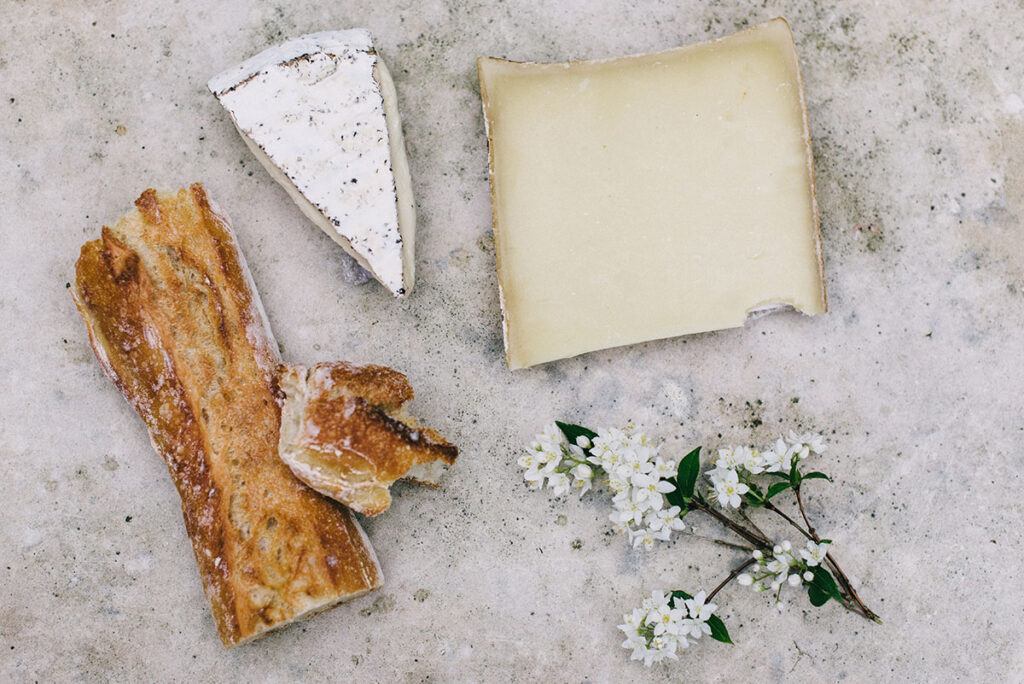 Irish Bannock
This is a sweet Irish bread made with raisins that can be served for breakfast or with some afternoon tea. The Irish also love their tea and sweets, and will usually have a good selection of snacks in the afternoon. Irish Bannock is one of the favourites, it is like a large scone, that is best served hot with butter. Variations can be found in Northern England, Scotland and even the Americas now but the Irish Bannock is by far the best!
Irish Vegan Food

Soup & Soda Bread
This is my absolute favourite meal in Ireland. I love it because you can have the soup of the day for lunch in any pub and it is always different yet always so satisfying. Irish soups are normally vegetarian (think potato and leek, carrot and ginger, barley and vegetables) and it comes with a hearty hunk of Irish soda bread. Soda bread could be an item on this list on it's own as it is so delicious and quintessentially Irish. It is quite dense, rich brown in colour and slathered with Kerry Gold Butter. Soup and soda bread also a perfect warmer upper if you are looking to escape the rain and fill your tummy after a long walk. 
Guinness
In addition to Ireland's staple foods or bread and potatoes, we cannot forget Guinness, that could serve as a meal for some and is not only for St. Patrick's day. Although Guinness is much lower in calories than you might think, it may be difficult to have just one, especially once you have made friends with everyone in the pub. Guinness is nearly synonymous with Ireland and completely vegan and vegetarian friendly!

These vegetarian dishes might not sound that exciting, but they are filling, authentic and perfect for a meal in the pub while visiting Ireland. Having a vegetarian Guinness stew or vegetarian Irish breakfast is becoming ever more popular even in the far corners of the island. So be open to trying adapted traditional dishes along with the best Irish food listed above. Slante!

Like this article? Pin it for later!