Top Vegan and Vegetarian Restaurants in Malta
In recent years, the vegan scene in Malta has been growing from people's dietary requests. With tourism as one of Malta's main industries, restaurants have responded well to the demand of vegan, vegetarian, and gluten free options. This means that most vegan restaurants are situated in the more tourist areas of St. Julian's, Sliema and Valletta, but Maltese cuisine can easily be adapted to suit vegans.
As for traditional Maltese cuisine, it is typically Mediterranean with a heavy portions of carbs, seafood, meats and cheeses. However just like it's Italian, Maltese food is always loaded with fresh ingredients. You will find an abundant of dishes using olive oil, tomatoes and capers, alongside seasonal vegetables. Many of the typical Maltese snacks and dishes are vegetarian friendly, but do contain a lot of wheat and cheese.
This list will give recommendations for the best restaurants that serve good vegan, vegetarian and gluten free options. Many Maltese and Italian restaurants will have a vegan option on the menu, and substitute pasta for a gluten free option, but the restaurants below will fill your tummy with delicious plant based meals.
Vegan Breakfast & Brunch
As far a breakfast goes, most Maltese people start the day like an Italian -with an espresso and a pastry. You'll find standing space only cafes on every corner and most of them stock Malta's favorite snack, the Pastizzi. For those that are searching for a full (vegan) English breakfast or coconut latte, this is your list!
Cafe Goloso, Balluta Bay, St. Julian's – This is one of my regular spots, it isn't branded as a vegan cafe but has plenty of delicious options for every meal and a good selection of alternative milks.
Mint Cafe, Sliema – This is a cozy cafe with pre-made dishes, many that are vegan, gluten free and vegetarian, great desserts too.
Foam and Fork, Marsascala – The best vegan restaurant in the South of Malta, delicious options for breakfast lunch and dinner.
Cafe Berry, Sliema – A tiny coffee shop with good selection of alternative milks
Pure Health & Juice Bar, Sliema – More for take away but good selection of vegan milks, sweets and lunches.
Dolci Peccati – There a two locations of this coffee shop in Sliema, one near Tower Road which offers vegan burgers and lunch options, while the other near Balluta Bay has vegan arancinis – both delicious!
Vegan Lunch & Dinner
The list below are more formal restaurants with vegan options or full menus and might need a reservation.
Sliema
Marrobio, Sliema – One of the best pizzerias on the island, and they have a great selection of crusts available as well as vegan cheese and gluten free pasta dishes. Do not miss this one if you are an Italian food lover.
La Vida Bar de Tapas, Sliema – Spanish tapas restaurant with a good selection of vegan items, fun lively atmosphere and tasty dishes.
St. Julian's
Naar, St. Julian's – It looks a little cheap and touristy, but it is right on the water and is actually a very nice restaurant. Naar has a dedicated vegan menu with tons of classics like sherpherd's pie, and Maltese favorites with great service.
U & Co, St. Julian's – Delicious vegetarian and vegan menu with the beyond burger available
Two Buoys Bistro, St. Julian's – Great spot overlooking Spinola bay with a separate vegan menu, they also do brunnch on the weekends – definitely make a reservation
Tapaz, St. Julian's – One of the few fine dining restaurants I have ever experienced with creative vegan menu. It was nice to have a fancy vegan meal. (pictured above)
Valletta
Soul Food, Valletta – Probably the largest vegan menu in Valletta, but not always so tasty.
The Thirsty Lawyer, Valletta – Feels like an English pub but has a good selection of vegan items on the menu
Other Places in Malta
The Grassy Hopper, Gzira – This was once the best vegan restaurants on the island, runn by the same people as Foam and Fork, but since a change in management they now have meat on the menu which doesn't seem as committed to the cause.
Coogi's, Mdina – The best all round Maltese/Italian restaurant in the Mdina, and just happens to have a tasty vegan menu, along with a cozy atmosphere or view and great service!
Balance Bowl, Gzira – Nice casual spot for lunch with a great selection of vegan dishes, sweets and coffees
Salt, Buggiba – Lovely restaurant on the water with delicious Maltese vegan options
Express Vegan Options
In case you don't want to sit down at a restaurant, but get some take away for the beach, these are quick options you will find around the island.
Falafel Street – I love falafel, but my boyfriend hates them. He loves falafel street though because they carry the beyond burger and sausages, as well as vegan cheese and gluten free buns!
Eeetwell – A nice selection of salads, wraps and mains to eat in or take away
Dr. Juice – Plenty of vegan take away vegan meals
Tuk Tuk – Indian street food with a wide vegetarian selection, but the masala dosa is my go to meal.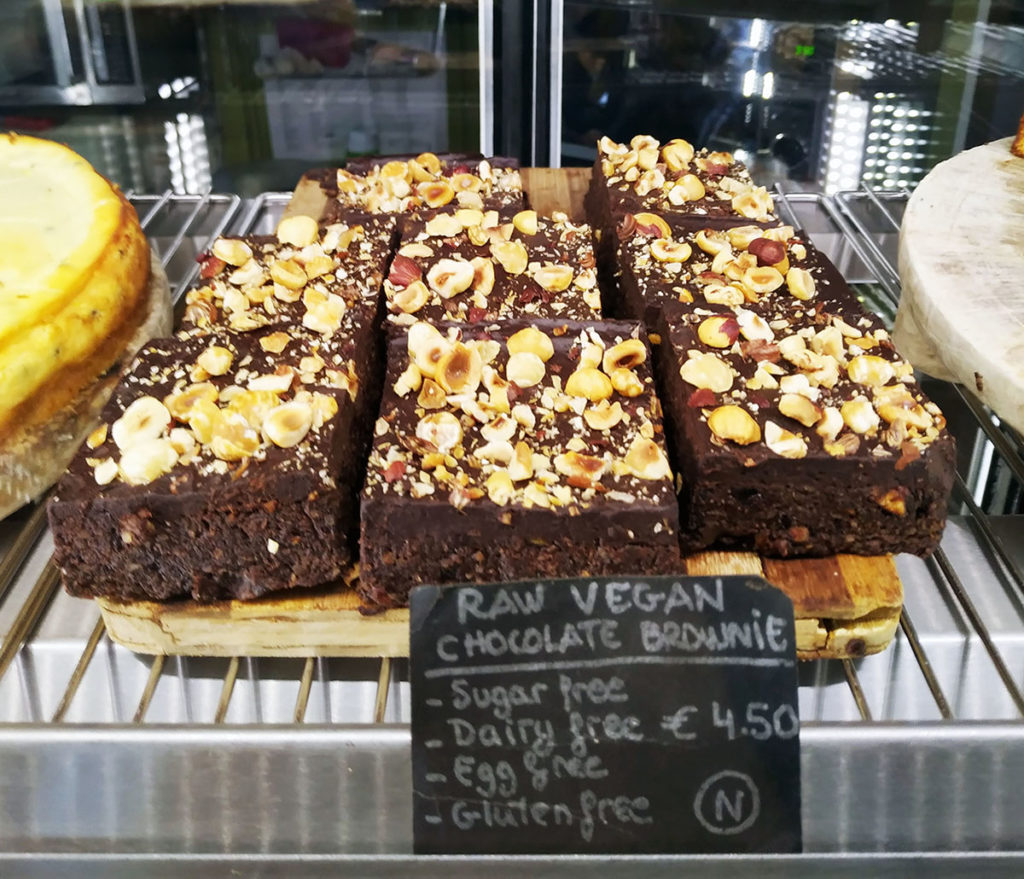 Vegan Supermarkets in Malta
Scotts / Park Towers – Most super markets in Malta carry vegan cheese and milk options
Meats & Eats – They are the only carrier of the beyond meats in Malta
Casa Natura, Sliema – Health food shop with tempura, tofu, grains and supplements
Good Earth Cafe, St. Julian's – Health food shop with raw ingredients, household items, and some ready made snacks and sandwiches
These options should cover most of your cravings while visiting Malta as a vegan or vegetarian, and give you a feel for Maltese cuisine. If you are looking for something particular, there is also an active Facebook group that can give specific recommendations called Vegan Malta Eats. Check that out if you can't find what you're looking for here!
Also please let me know if there are any delicious restaurants that I missed in the comments below!
Read more about what to eat and do in Malta;