I have lived in Malta for nearly a year now, and the one thing everyone asks me, is – why? Why do you live here? At first it sounds a bit like an insult, because the reaction to other places that I have lived was usually something like – wow, you are so lucky to live here! But I have realized that their confusion comes from the fact that they don't know anything about Malta. They and are surprised that I haven't chosen a major city or even a country they have heard of. What they really mean is – what is there in Malta that I don't know about
To be honest, I didn't know much about Malta either the first time I went, I actually had to look it up on the map and just went on a whim because I had time to kill and the flights were cheap. Perhaps precisely because I didn't have any expectations or preconceptions of the country, was the precise reason that I ended up loving it and moving here a year later.
Now that I have met more people have visited Malta, they often only recount a single aspect or stereotype. We all do this when we only visit a place, but just like anywhere there are many different facets to a country. To start with, Malta has been ruled by nearly every maritime power throughout the ages, and as a result is a mixture of Mediterranean influences. In recent years, it has revived itself as a financial technology centre while maintaining a steady flow of tourists and English retirees…. and I certainly love pretending I am in retirement.
Yet I usually try to answer the question by condensing it to three easy to understand factors – it's beautiful, delicious and cheap – but those don't really cut it. I have now had time to process these little islands and understand what it was that attracted me in the first place. So I am now ready to explain myself and all the reasons why I chose to make it my home.
1. Architecture
Rustic, ancient, colourful and well crafted, Malta is a feast for the eyes. It is incredibly old and occupies an extreme climate that has carved out a unique urban identity. With a ton of medieval architecture, a baroque capital city and many other ancient buildings left to decay there is always something interesting to see. I love old cities and their history, and Malta has more than enough to go around.
2. Nature
Not nature in the immense Canadian sense, but more like a sunny Ireland. The nature here is mostly water, small scale shrubbery, prickly things and sea breezes. Activities are much easier and include walking trails and coastal hikes, swimming and diving. I am usually more of a mountain and forest girl, but have always loved the water and am becoming quite the salt water swimmer… and beach bum 😉
3. Maltese Food
Even places renowned for their cuisine can be difficult for a vegetarian. But with the Italian influence, I am spoiled with fresh produce and local bakeries. I am a carb lover and the Maltese love their breads and pastries. I even wrote a post about how Maltese food makes me drool!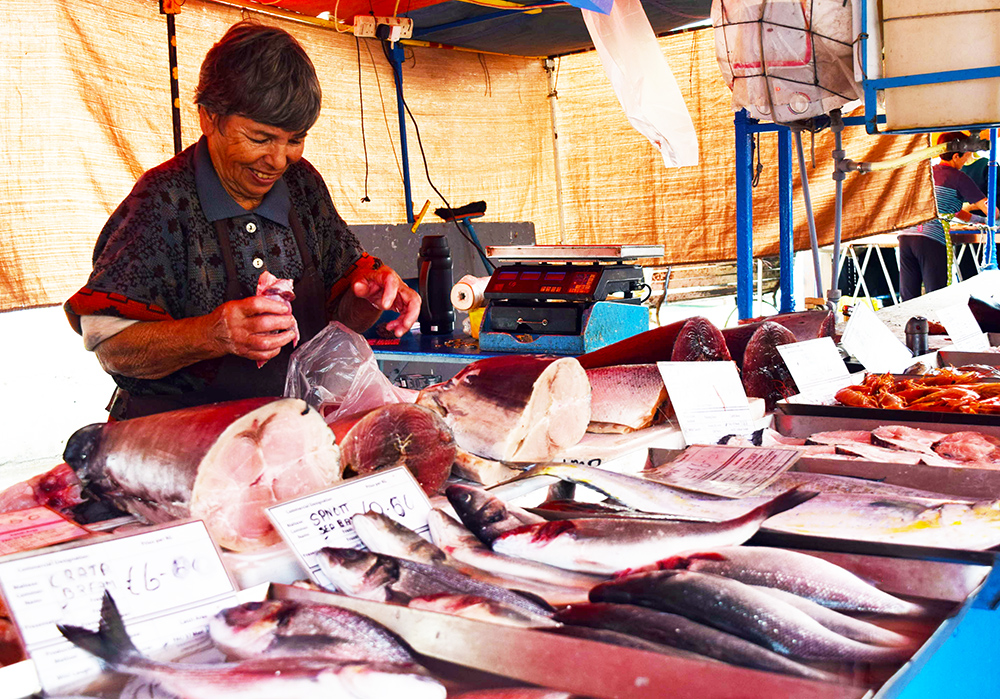 4. The Locals
When I lived in Barcelona for a year, I made many friends but only two Spaniards. I love the city and the culture, but it was difficult to get in with the locals. In Malta, even with all the English tourists and expat communities, the majority of people are still Maltese. The people are still very friendly and happy to meet new people.
5. The Language
It also helps to get to know your community better when we speak the same language! The fact that everyone speaks English is incredibly convenient, as well as all legalities. As much as I enjoy learning languages, (I have learned Hindi, Spanish, German and Cambodian to limited degrees while living abroad) being able to understand all that nasty paperwork as an expat is a headache that I no longer have to deal with. It also it makes it way easier to have a laugh over a beer.
6. Scale
One Maltese man asked me if I find the islands too small to live on. I told him how I actually love it because it means that I can get to know each little village and most places I go are walkable. The small size of the islands (only 316km2) is also reflected in the size and scale of the neighborhoods, as each town is quite small, the streets are narrow and pedestrian friendly, it means communities are much tighter and I actually get to know my neighbors.
7. Traditions & Culture
I'm a sucker for places of character that have been around for generations. Hole in the wall bars, old church squares, or urban parks, where mostly oldies just hang out and enjoy life are plenty here. Malta is full of these intimate public spaces that are conducive to community. And because Malta is so religious, they make good use of them with lots of local festivals throughout the year.
8. It's Cheap
I'm not going to lie, it is a lot more fun living in a place with a low cost of living, so that you can afford to go out and explore the place whenever you want. Malta is incredibly cheap, as most small towns are when compared to the larger city. But also within Europe, the cost of living is lower than most countries.
In Conclusion
Overall, Malta just makes a much nicer place to live than many of the over touristed major cities of the world. It is a beautiful place to visit, as you can see most of the islands in just a few weeks. But now that I am looking to use this as my base, it is well connected to the rest of Europe, a fraction of the price, speaks my language, delicious, and they are very welcoming to foreigners – which is maybe why they have been ruled by so many! The Maltese people are very friendly and proud, and their language may seem a little harsh, with Arabic influences but they are still open for a chat. This makes my day to day experiences much richer than elsewhere and I can blend in to the community. Oh yeah, and there are cats everywhere too!
Come have a see Malta for yourself, and let me know what you think!

Continue reading about Malta…