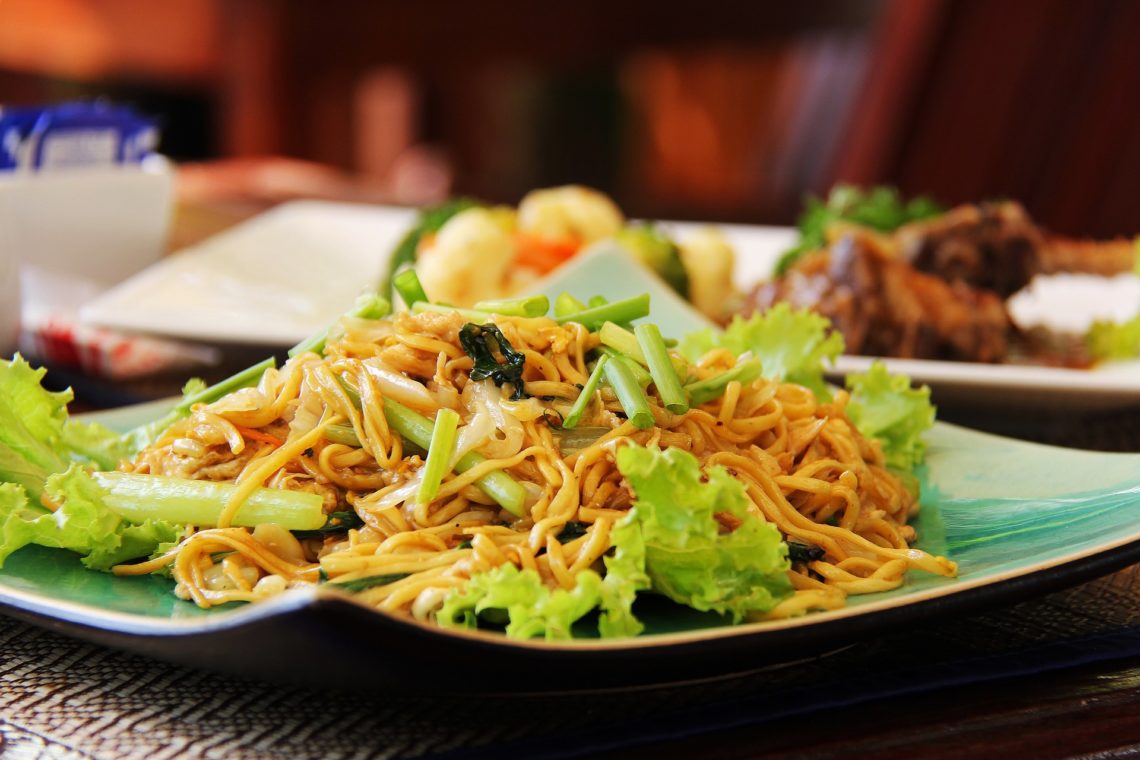 Where to Eat & Drink in Phnom Penh
As the capital of Cambodia, food in Phnom Penh is quite multicultural. The city is home to almost all UN agencies and hoards of international teachers, which brings a lively expat scene and plenty of comforts from home to go around. Cambodians also love their food and have great tastes for any budget, which means after seeing the sights in Phnom Penh there's still more good places to go.
Traveling for a longer period of time, you do get cravings for Western food, but elsewhere in Asia, it is unbearable unless you go to a fast food chain or high end restaurant. However the everyday restaurants around Phnom Penh dish up quality Western food alongside Asian cuisine, like healthy salads, amazing brunches, and fresh bakeries thanks to their French Heritage.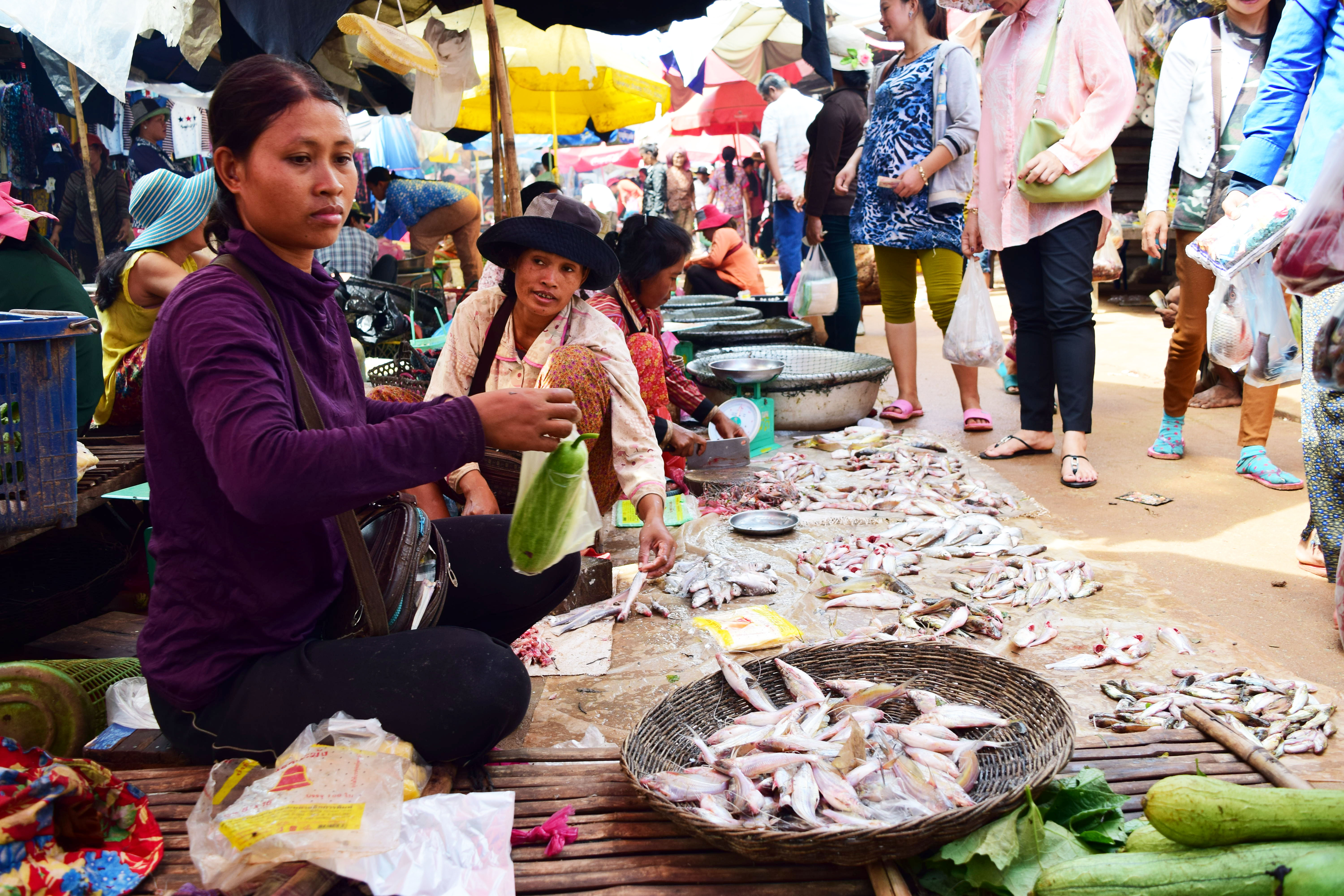 Here's a list of the best places to eat, eat and drink and then just drink for a whole evening of bar and restaurant hopping around Cambodia's capital city. 
Eat in Phnom Penh
Be sure to try some of Cambodia's favourite dishes, including Beef Lok Lak, Kamport Pepper Crab or Fish Amok at these top Khmer cuisine restaurants in Phnom Penh;
Malis – Fancy French style, but very tasty and refined
Khmer Surin – The menu is mixed with Thai favourites, set in a lush tropical atmosphere
Mok Mony – Cheap, friendly and full of flavour, the owner is very helpful for ordering new dishes and will ensure you like it or you can order something else.
If you have been traveling around Cambodia or Asia for a while and are tired of eating fried rice, or any rice at all, try these non Cambodian restaurants. They so are incredibly authentic, you will forget that you are in Asia!
French – Bouchon – Wine bar with delicious French food
Mexican – Mexicano – fresh authentic mexican, tacos and the fried cheese are the best I have ever had
Italian – Terrazza – unbelievable Napoli style pizza and pasta
Healthy / Veg – Backyard Cafe, Artillery Cafe and Farm to Table all serve organic dishes with plenty of vegetarian options
Vietnamese – Lucky Pho for cheap delicious Pho (they also have a veg option), otherwise try Magnolia for everything else
Japanese – Sushi Bar, or Sushi Honda
Brunch – Khema, a khmer infused french restaurant, also good for all you can drink/eat cheese Wednesdays
There is even a North Korean restaurant complete with entertainment if you are feeling curious!
Eat & Drink
If you are looking for somewhere to chill in a garden and have some tapas or a meal while sipping some cocktails and a bottle of wine for a few hours listening to music for the evening, these restaurants are perfect for that.
Botanico Beer Garden – live music on weekends with good food in a nice garden
Che Culo – good cocktails and menu, also daily specials around a large tree and trendy interior
Oskar – hip restaurant on the riverside
Bouchon Wine Bar – delicious food and good wine, live music once a week
Batt Bong – speakeasy hidden behind a cola vending machine with good finger food

Drinking in the Penh
Some people refer to the city as the "Play Penh" for the wild nightlife and lady bars. There is a whole city waiting for you to explore after dinner, with micro bars, clubs, rooftops and a shipping container night market scattered among a vibrant cocktail scene. Most places offer happy hour between 5pm and 7pm and along the riverside beers can get as cheap as 25 cents. These are the best places for nightlife around the Play Penh;
Bassac Lane – must go! Little laneway full of micro bars, one for gin lovers, one for bike lovers, one for librarians, etc. closes early during the week because in residential area but has live music on weekends
Sky Bar – on the roof of Vattanac Tower, nice for sunset
Container Night Market – A network of shipping containers full of shops, fast food, bars and music until late
Sundown Social Club – afternoon drinks are perfect here after shopping at Russian market
Pontoon – The main late night club that everyone ends up at but really doesn't want to – there's also a tuktuk pizza man across the street for afterwards!
Samai – Cambodia's only rum distillery, only open on Thursday nights for rum cocktails
So be sure to check out some of these delicious places if you are in Phnom Penh. With so many tasty options and entertainment, you just might want to stay a little longer! Leave a comment to let me know if I missed any or how you liked any place you visited.
Continue reading about Cambodia…