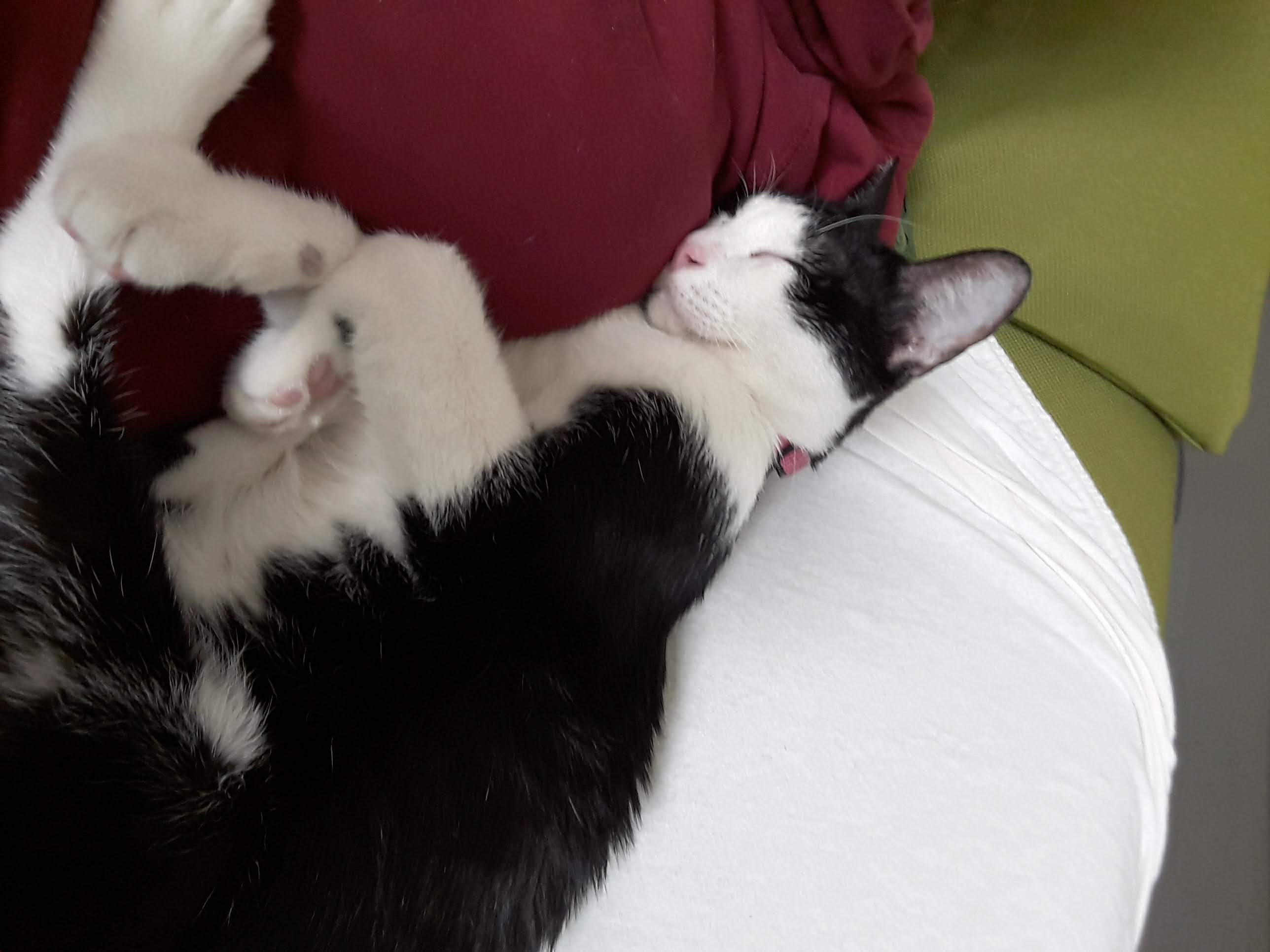 Now that you have met my cat Mimi in Part 1 of her story, I thought it was time to fill you in on what happened next and how we became reunited. It wasn't easy and it took almost 9 months of paperwork and phone calls between countries, but she has finally made it to Europe. Here's how…..
Cat Logistics
As soon as I left Cambodia, I began the vaccinations and documentation process so that she could join me shortly. I had a good vet in Phnom Penh that knew all the requirements. That was pretty easy, just cost a lot! My largest issue was booking her a flight, there are so many options and every airline is different. What a headache! Since Cambodia is not much of a transportation hub, there are no direct flights to Europe. Changing planes, or even airlines meant more requirements for permits, size limits and some wouldn't take animals at all. At one point, I seriously thought it might be better to put her down than go through this or leave her on the streets of Phnom Penh.
Eventually it came down to a few airlines that could make the trip all with their own planes from Cambodia to Europe. I had considered taking her over land to Thailand or Vietnam first because the borders are so relaxed. But Mimi isn't a very good traveler so I didnt think she would enjoy the 20 hours in a car. I opted to take the most direct flight I could. Unfortunately I still didnt know where to bring her!
Home?
It may seem odd to some people, but I didn't know where I was living yet. I left Cambodia thinking I would settle somewhere closer to my family, either in Canada or Ireland. Since Europe is closer to Cambodia and the requirements are stricter, I thought I might as well prepare Mimi to go there and can take her to Canada afterwards if need be.  However I ended up just traveling around, visiting family and friends and didn't actually settle anywhere. The closest I got was going back to a seasonal job in the Swiss Alps. This worked out well as I figured I could go get her after the season and we could decide where to live after that.
Flying with a Cat
So I bought a return ticket from Zurich to Phnom Penh and tried to "add cat" like adding an extra piece of luggage. It was incredibly difficult speaking with airlines about this, even thought many of them have animal policies in place. They kept asking for information that doesn't exist in Cambodia and even more paperwork from vets and import permits from the Swiss Authorities. Eventually I had the option of putting her under my seat for 30 hours in a tiny box or putting her in the hold for 20 hours in a large container. So I ordered her a big cox with a  water bottle and some blankets and the airline reserved her seat…. or ticket, whatever.
Even though it was booked, I still didnt have the necessary documents to bring her into Europe. The airline would let her on the plane, and transfer her all the way to Zurich but if the import people say I am missing any papers (and the Swiss love their papers) she would be sent back all on her own to nobody at my expense! So I was still pretty nervous that anything cold go wrong….. let alone how she would deal with a 30 hour transit in all, she doesnt even like a 30 second tuktuk ride!
Permits and Paperwork
I called the swiss authorities and gave them all the information, they wanted to see all the vaccination papers. I even had to send blood samples to London to prove that she can travel and they all had to be in a specific order and spaced out over a few months…. complete headache, but my vet had it under control.
Just a few days before the deadline (everything has to be submitted 3 weeks in advance) I got an email saying that her vaccines were done a year too late and that she cant get the permit! I already had the flight booked and now he tells me she cant go!? Luckily in Cambodia nothing is too serious, so I told my vet and she changed all the dates on my vaccination papers and sent the application back to him saying it was a mistake. I'm not sure what he thought but he approved it!! Yay, hopefully that's all the documentation I will need!
Mimi's Big Day
So I went to Asia and had a little holiday visiting some friends before I went to see Mimi. I didn't want to get her too excited or nervous before her big day, I thought a surprise attack might be better. Although I hadn't seen her in 3 months and was excited for a hug and concerned that she might not even remember me!
So I was all ready to fly home and went to pick her up early so we had lots of time at the airport. I got a taxi and told him I am going to the airport with a few stops… little did he know he is driving across the city to pick up a cat!
Once I saw Mimi she liked me automatically, I am not certain that she remembered me but she likes my hugs, so it was pretty easy to get her in the carrier and onwards from there. Unfortunately it wasn't the large one I specified. I had given the weight and dimensions to the airline, as they have specifications in order for her to travel humanely. This one was still her old one that is very small. I was nervous that they wouldn't let me on with a different carrier so we had to go back to the vet for a new one….. luckily I left lots of time before my flight!
Airport Cat
Actually I arrived with so much time that our counter wasn't open yet. I hadn't been given any instruction on what to do with her so I just asked at check in. They were expecting a cat with my reservation but they didn't even ask about any of my so-well-prepared paperwork, they just wanted money. So I paid them and took her to the oversize area to say goodbye. She was trembling and wide eyed, as she has never been in her carrier for so long, and it had only been a few hours, she still had a long way to go!
I didnt see her again for the next 20 hours, I transferred in Bangkok and they took her all the way through to Zurich. Thoughts started going through my head that she would get cold down below and scared of the pressure changes and all the noise all by herlself…. remember she has abandonment issues! And we had a pretty rough flight out of Cambodia.
Arriving in Zurich, I realized that I had no idea where to pick her up! Nobody had mentioned where they would put her in this huge airport. I went through all the customs and then went to get my checked bag, and voila! Mimi was sitting there next to the luggage just waiting for me, wide eyed and in shock, but still alive! I don't think she blinked the whole trip, and we still had a 3 hour train ride in to the mountains to go.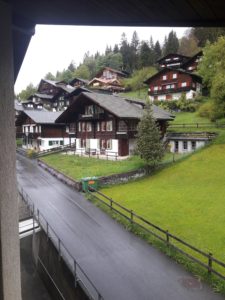 Switzerland
Mimi finally made it to my house in Wengen. She was in complete shock for the first day, with all these new sights and smells, but then opened up and became herself again. She is still scared of nature but still has her hunter instincts so its difficult for her to hunt when she is afraid of grass. I try to take her outside everyday but she scurries as low to the ground as possible back to the door.
She is also a little cold all the time because she doesn't have much fur like the Swiss mountain cats, so she is lucky it is summer time. She still has a bad habit of pulling out her own fur which isn't helping the situation. I want to get her some local friends but she is much smaller than them and doesnt like to leave the house yet. She is a night hawk and explores mostly after dark because of her street cat instincts but I think she will adapt soon to the Swiss lifestyle of roaming the mountains.