Why You Need To Go To Phnom Penh
Why stop in Phnom Penh, Cambodia?
Traveling around South East Asia often brings you through Cambodia for the ancient temples and beautiful beaches. However many people pass over Phnom Penh as a transit city or entry and exit point. Cambodia's capital has so much more to offer than reminders of its brutal past. It is the epicentre of the country's future and the striving world class town is the perfect place to recharge along your travels. Phnom Penh is not nearly as large as other Asian capitals, yet it has all the modern amenities for a fraction of the price. Now is your time to take advantage, here's 5 ways to make the most of it.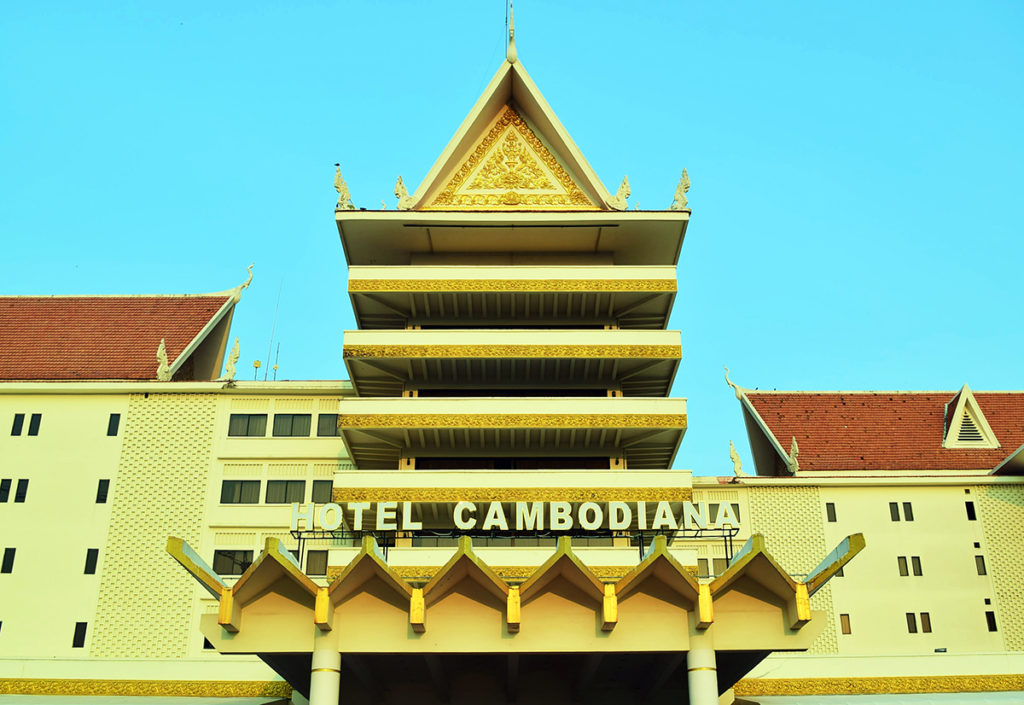 See Modern Cambodian History
Cambodia's history is more than just temples. It was a French protectorate, gained independence and had a godlen era then a tragic history and is now seeing unprecedented growth. Rural Cambodia has remained unchanged for centuries. The engravings you see on the temples depict the same life people in the countryside still have, except they now have motorbikes. You can see the ancient history at Angkor Wat which is a history of the region. But to understand the history of Cambodia in the last hundred years, most evidence is in the capital.
See the palaces and colonial past, and visit the golden era structures of the 60's on an architectural or cyclo tour. Then your ready to learn about the Khmer Rouge history and everything that was lost, but don't dwell on it and don't make this your memory of the city. Cambodia has made significant progress since them and the skyscrapers and bustling activity is proof of the modern growth. Phnom Penh now has parks and a riverside with lots of rooftop terraces, restaurants and shopping that you can't find anywhere else in the country. Cambodia is catching up to the rest of the world and it is happening fast.
Recharge at Rooftop Infinity Pools
Everybody knows the Marina Bay Sands in Singapore. Any rooftop infinity pool in a country's capital will cost you an arm and a leg, but not in Cambodia. Take advantage of the lower cost of hotels like Aquarius and their amenities to refuel by the pool. With city views and a full menu it's the perfect way to spend a day or afternoon sunset. The best option is to stay at a hotel like these, as there are many budget friendly brand new ones in town, but many also offer day passes to enjoy the pools. Take in the city from above and work on your tan.
Refuel with Amazing International cuisine
If you are backpacking around Cambodia or even South East Asia and tired of eating rice or noodles for every meal? Because of the amount of foreign aid and non profits in the capital, there is authentic international cuisine that is difficult to find elsewhere in Asia. Wood fired Napoli pizzas, fresh mexican or tex mex, tons of veggie and raw cuisine, sushi, Indian, Lebanese, even North Korean. You can eat rice and curries for your entire trip, but where else can you get a fresh salmon salad or hand made tacos for less than a fiver? Thank all the expats and their families that come to support them from all over the world.
Unique shopping experiences
Things are cheaper in developing countries. Many of our home brands are manufactured in Cambodia whether we like it or not. Lots of these garments end up in local markets with European tags for local prices. Go to central or Russian market or the shops around it and see what you can find. Phnom Penh is also a great place to get anything tailor made. Hire a local tuktuk or motorbike and get him to take you around town to the different shopping places, he will know where to go and he will wait for you while you shop. Tuktuks like to get to know you, so get to know him too and he will be that much more friendly and helpful.
Affordable world class nightlife
Phnom Penh is the largest city in Cambodia yet still relatively small, and manages to cater to all classes. There are a range of nightclubs, aimed at backpackers, expats, diplomats or international investors. They are all still affordable and a lot of fun to get off the backpacker trail. Check for concerts as many international stars do stop in Phnom Penh or there's a carnival open every night on Koh Pich. Phnom Penh's large expat community means there are plenty of hip hole in the wall alley bars that are tailored for specific drinks. The impressive cocktail scene uses local ingredients and producers like a Cambodian rum distillery or brewery that open to the public once a week. All at international standards but with local prices. Where else do you get to go to the best bars in the country for the same price as your local pub back home?
As you can see, Phnom Penh takes more than a day or two to fully explore and enjoy. It is way more than a depressing stop over as many tourists are fooled into thinking. Use it as the place to get your comforts of home along your travels with the modern amenities with local costs. It can be you entry and exit point, but as the capital city of Cambodia, it has a lot to offer and is a glimpse at the country's future. So next time you are traveling around South East Asia, recharge and refresh in Phnom Penh and live like royalty if only for a few days!
Continue reading about Cambodia…